Things to do in Toledo Over Memorial Day Weekend | Festivals, Brunches and More!
Since its inception in 1868, Memorial Day has been a sacred commemoration of those who gave their lives in service to our country. Rightfully so, this celebration of life warrants a day off of school and work, and business closures across the country.
Additionally, Memorial Day Weekend is seen as the first official weekend of summer, so there are plenty of summery events taking place in the Toledo area. Instead of taking the three-day weekend to get out of town, celebrate our nation's freedom and the brave soldiers who fought for it with one of these local Memorial Day events.
Jam City by Food For Thought
May 25
Graphic courtesy of Concentrek Group via Food for Thought
Everyone's favorite sandwich is coming back with a bang for this tasty event! You enjoyed PB&J as a kid, but you'll enjoy it even more when top Toledo chefs come together to whip up gourmet dishes inspired by the lunchbox staple. Proceeds benefit Food for Thought, which provides nutrition awareness and options to those in need.
Port Clinton Walleye Festival
May 25-29
For it's 37th year, Port Clinton will host an array of free live concerts, a kids' fishing derby, a grande parade, a 5K race, carnival rides and more than 130 vendors from across the country for the annual Walleye Festival on the shores of Lake Erie. It's the perfect celebration to kick off summer — and of course there will be plenty of food and drinks to be enjoyed by all.
Balloons Over Bavarian Inn
May 26-29
Head over the state line to Frankenmuth, Michigan for this colorful, sky-high celebration. Hot air balloonists will compete during morning and evening flights, and you can meander the town while enjoying the air show. Want to see them up close? Come at night for one of three balloon glows, during which you can see the spectacle and interact with the pilots and crew.
The Mud Hens Vs. Scranton | Star Wars Night
May 27

May the force be with you, and with our Beloved Mud Hens as they face Scranton on Memorial Day Weekend. While a Mud Hens game is always worth attending, Star Wars Night will surely be an out-of-this-world experience. Meet your favorite characters, compete in the costume contest, and enjoy Star Wars-themed food and bevvies.
The First Siege at Fort Meigs
May 27-28
Photo courtesy of Fort Meigs
On April 29, 1813, soldiers and their Native American allies fought alongside each other at Fort Meigs to ward off a siege from the British Forces. This siege was a defining moment in the history of our state and nation, and deserves to be commemorated today. Experience the excitement for yourself at the famed re-enactment, which will include period camps, musket and cannon demonstrations, and hands-on activities.
28th Annual Flower Day Weekend  
May 27-29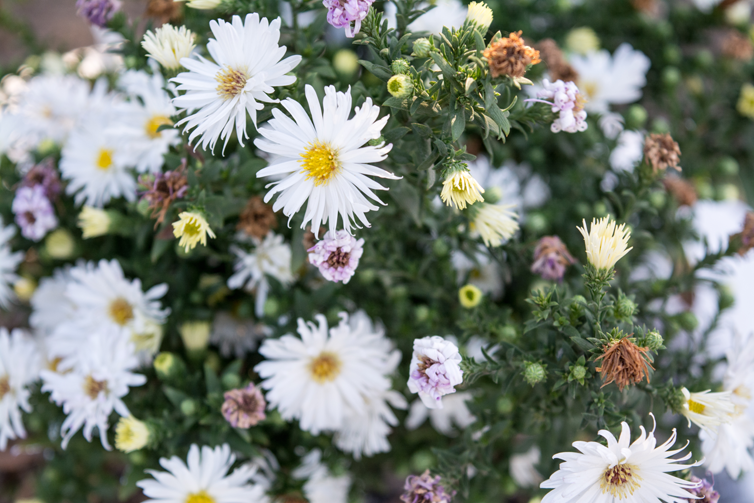 The power is in the flowers at Flower Day Weekend! Stop by the Toledo Farmers' Market to experience the most colorful event of the year. More than 80 vendors will be selling their best yard art, plant accessories and crafts alongside traditional vendors selling homemade foods and produce. On Sunday, the Maumee Valley Growers will put on a spectacular display of plants for your enjoyment.
Memorial Day Parade
May 27
The annual Toledo Memorial Day Parade will march through downtown Toledo beginning at 10 a.m. Locals will line the streets to admire patriotic floats, marching days, flag displays and more. It is sure to be a celebration to remember! Afterwards, head to the memorial service at Civic Center Mall to pay your respects. The event is free to all.
Memorial Day Brunch at Sauder Village
May 29
Photo courtesy of Sauder Village 
No day off is truly complete without brunch! With great options like made-to-order omelets, crepes, waffles, biscuits and gravy, fresh fruit and a chocolate fountain, The Barn Restaurant at Sauder Village is the place to be. If the chocolate fountain isn't enough (why wouldn't it be?) the celebratory brunch is all-you-can-eat for just $15.99 a person, so you can indulge to your heart's content.
Enjoy the Holiday!
How will you be celebrating Memorial Day Weekend? Let us know in the comments!
Written: May 19, 2017