11 Things That Should be on Your Summer Bucket List
We feel like it's already summer — the kids are out of school, the weather is warm, and farmers' markets are in full swing. Nevertheless, here in Toledo, we're always looking for reasons to celebrate, and the first official day of the new season is certainly worth a "hip hip hooray!"
Take advantage of the great weather this season and take part in some of your favorite summer activities. We've rounded up some of the most popular ways to celebrate summer below, but the world is your oyster. Just make sure to enjoy it — fall will be here before you know it.
Host a Grilling Party
You know that summer is officially here when you can walk down any given block on a sunny afternoon and smell hamburgers on the grill. 'Tis the season for cooking outdoors, and everyone is joining in the party. Consider hosting your own grilling potluck, inviting your friends to bring their favorite meats and veggies to create a fantastic summer feast at a low cost to everyone. There aren't many foods that don't taste better grilled, so go crazy! In fact, one of our favorite desserts is grilled strawberries with fresh vanilla ice cream on top — mmm mmm good.
No bbq party is complete without the perfect space. Check out these summer-ready homes with pools and decks — all perfect for hosting big groups.  
Take a Swim
With average temps in the 80s, you're no doubt looking for ways to cool off. Ditch the fan and ice water, because there's no better (or more fun) way to chill than making a splash. We've got plenty of public pools to choose from, but they can get fairly crowded in the summer months. Avoid wading through all of the people by visiting a local swimming hole instead! We have several great ones nearby — so dive right in! Here are our favorite swimming spots in the Toledo area.
Take A Hike
There's no better way to breathe in the summer air than spending time in the great outdoors. We in Toledo are lucky to have hundreds of trails at our doorstep, so lace up those boots and get hiking! You'll get your heart rate up, and see some beautiful scenery while you're at it. Here are 11 great hikes near Toledo to get you started.
Plan A Trip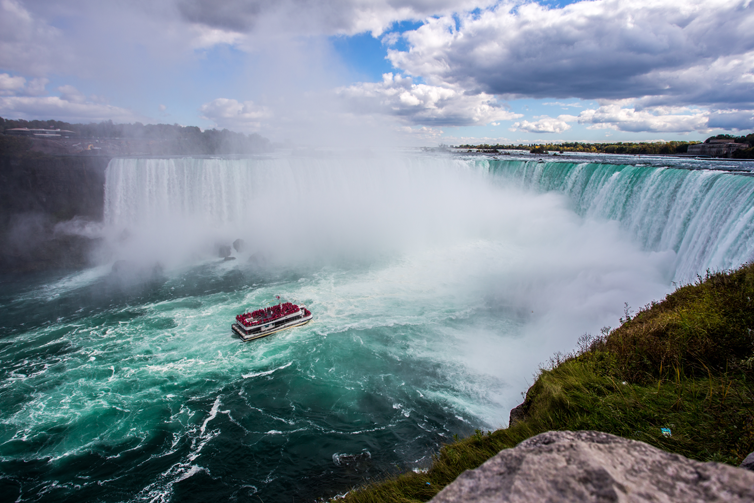 There's lots of adventuring in Toledo, but if you feel yourself in a rut needing a change of scenery, it might be time to plan a trip. Summer is the best time to get out of town and explore new places. If you're looking for an escape ASAP, check out these six incredible day trips near Toledo, which are perfect for just a quick out and back or even a weekend getaway. If you have a bit more notice and a little more time, branch out a bit and explore these 11 spectacular road trips within a five-hour drive. Adventure awaits!
Shop at a Farmers' Market
Photo courtesy of the Maumee Farmers' Market 
Summer is the season for the best produce, including citrus, berries, leafy greens and more. It just makes sense to use all of these super fresh ingredients in your meals this season! Instead of stocking up at the grocery store, consider grabbing your weekly grub at a local farmers' market. You'll be able to pick up almost all of the essentials there, from local meats and freshly baked breads to veggies, jams and flowers. Even if you're not looking to buy anything, farmers' markets offer a fun weekend escape and excellent people watching — and a few of them feature live music! The markets are open and thriving during the summer, so check out this list to find one near you.
Hit Up a Brewery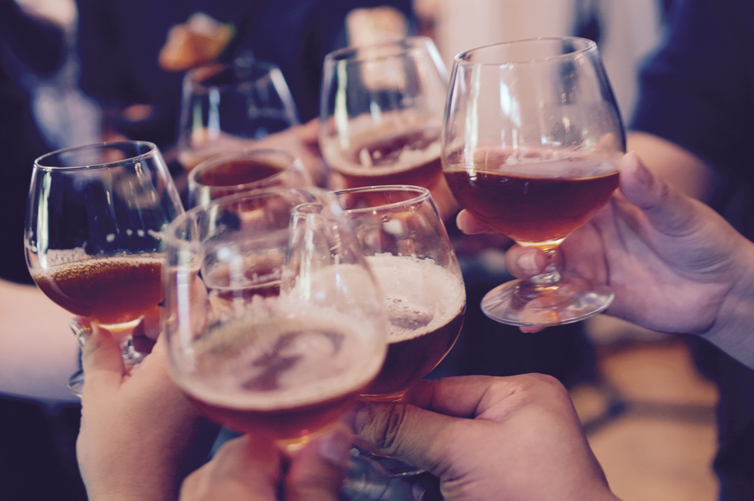 The days are longer in the summer, which means there's more time for winding down the day on a sunny patio after work! Make happy hour a hoppy one by hitting up one of Toledo's best breweries. Alongside the classic round up of old faithfuls on tap, you'll likely find some light, seasonal ales that will hit the spot after a full day!
…Or a Winery
For all of you wine lovers out there, fear not! Breweries aren't the only watering holes around town. Many associate wine with cozy winter nights, but there's nothing better than sipping a bottle of rosé on a picnic or on the patio. Next time you're in the mood for a glass, go ahead and hit up one of these incredible places to get wine in Toledo.
Go to a Baseball Game
Photo courtesy of the Toledo Mud Hens' Facebook Page 
Baseball is the American pastime, and going to a game is so much better than enjoying it on screen. Toledo is home to the beloved Mud Hens, who play home games throughout the summer. While you're digging into a box of peanuts or cracker jacks (or more likely, a coney), you can have a front row seat for all of the action, and chant along to your favorite baseball tunes. If you're lucky, you might even get to snag a picture with Muddy and Muddonna, the mascots.
Hang out with the Kids
Your little ones will be back in school before too long, so take advantage of all that time they have off! Try cooking together, building a fort, or trying something new in town. If you're out of ideas, here are some ideas in Toledo that are kid-tested and parent-approved! 
Adventure on the Maumee River
Photo courtesy of Metroparks Toledo
The Maumee River is one of our most beloved landmarks, running straight through the center of town. Whether you're an avid fisherman or just looking for a nice shaded spot to enjoy a picnic and listen to the current, the river has been a haven for all of us at one point. Summer is the best time to be on the water, so take advantage of this beloved water source! From kayaking to camping, there's something for everyone on the Maumee River. Here are our favorite things to do.
Get Ice Cream
It's a proven fact that ice cream tastes sweeter in the summertime. Okay, maybe not (we'd never say no to a cone regardless of the weather), but grabbing a sweet treat to reward yourself for all of those summer activities just seems appropriate. Next time you're screaming for ice cream, hit up one of the 11 best places to get ice cream in the Toledo area.
Have a Great Summer!
What are some of your favorite warm-weather activities? Let us know in the comments!
Written: Jun 20, 2017