Sweets For Your Sweet – Local Desserts That Will Impress
Sweetest Day is right around the corner on October 21st and what better a way to impress that special someone than with a sweet locally made treat! Northwest Ohio and Southeast Michigan are filled with delightful bakeries that can satisfy the strongest sweet tooth and help you make your special someone swoon. Happy Sweetest Day Everyone!
Located on Toledo's West side at 2746 W. Sylvania Ave., this local shop is appropriately named after owner Kathy Carey, celebrating two years on Sylvania Ave. in December 19th 2017. This unique bakery includes light shopping, featuring goods for sale by Toledo's local creatives, children's activities from Santa to music time for kids (currently Saturday's 10am-10:30am), display art from the children of Elmhurst Elementary and opens it doors to the community daily for a great atmosphere to gather in!
Enjoy your coffee with a cuzy by Svenska Design Studio, purchase hand made stained glass creations by Madonna's Creations, KGM Designs Home Made Crafts, Four Sweet Apples Home Styling and Decor, soften any room with ReSouled succulents, planters, and more! Kathy's Confection's features in shop seating, and fare beyond baked good heaven such as deli and breakfast sandwiches.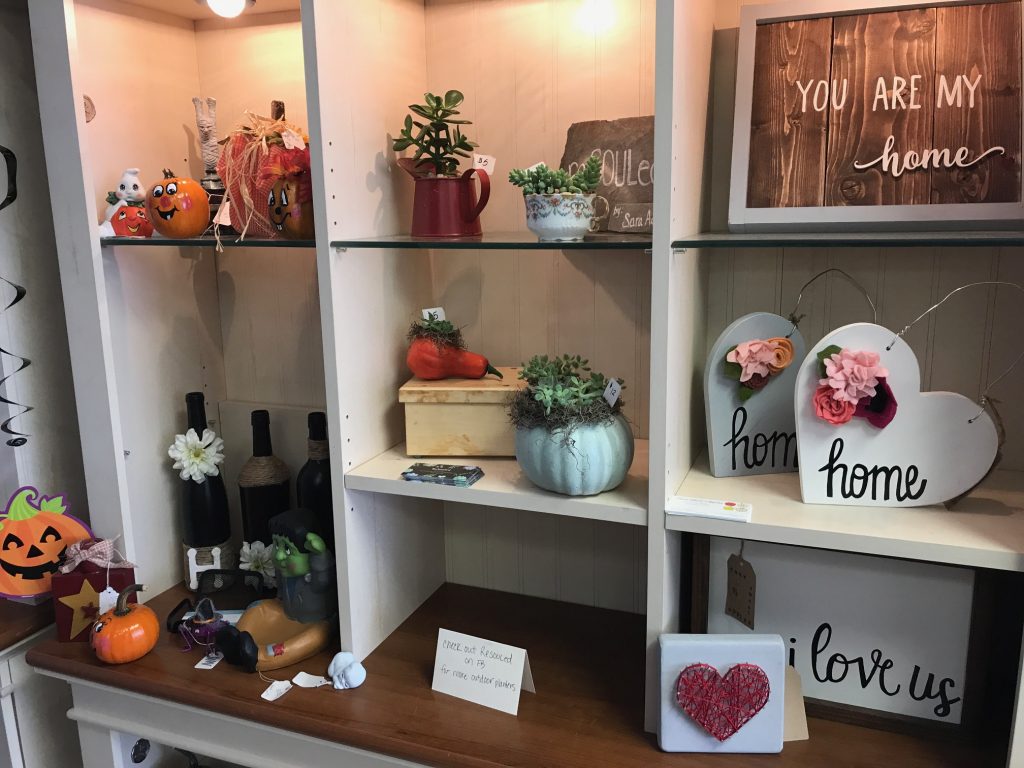 Not only is Kathy of Kathy's Confection's a wizard with a mixing bowl but she is also a licensed officiant, taking you from wedding cake to I Do! Store hours are Monday: Closed, Tuesday-Friday: 6am-12pm, Saturday-Sunday: 8am-2pm.
P&M Frosted Fantasies is run by two area locals, Peg, who has been baking for 30+ years and Mark, who joined forces with her in 2005. Together they have been bringing cakes to a whole new level. They specialize in custom made sculpted fair and they rock it!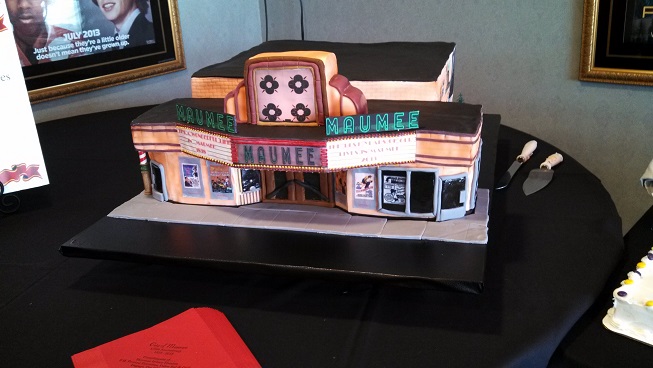 Custom flavors are also available like Guinness Stout Salted Caramel, Pumpkin Roll, Caramel Apple, and the Tina's Taste Cupcake. Tina is a friend of
P&M
who was recently diagnosed with breast cancer. Tina was ordering a cake and couldn't decide whether she wanted Cherry Cordial or Chocolate Oreo. Thinking on their toes
P&M
suggested mixing the two, the flavor has become so popular that they now offer 50% of proceeds of any sale of Tina's Taste Cupcakes to be donated to the patient assistance fund at a local oncologist's office to help others with their fight.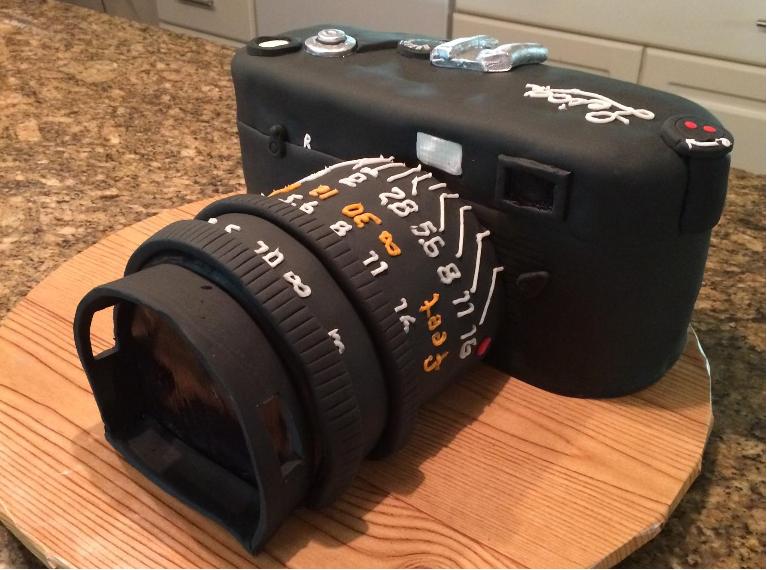 Just this past year, P&M began participating in local farmer's markets in Maumee and Perrysburg. All their amazing success has sparked a
 food truck business that is now in the works that will focus on the sale of fresh cupcakes and french macaroons around the area!
Visit their contact page HERE to get your order underway, from traditional to creative and the weddings in between P&M Frosted Fantasies will have people talking about your event for years to come.
Owner and mastermind behind the most mouth watering donuts in the 419, Chef Chris Ritter, began his food truck driven (see what I did there?!) business two years ago and he couldn't have done Toledo a better solid!
His creations include Maple Bacon, Fruity Pebbles and Samoa just to name a few. Have to try them? Locations are posted weekly, ranging from businesses at popular intersections, food truck festivals, and even private businesses.
Doughnuts are still available for purchase to the public too, if the occasion arises, use their website contact form HERE.
If you are looking for something different, So Sweet at 4038 Talmadge Rd. Toledo, OH 43623 offers fresh and authentic Lebanese and French pastries. They have a wide assortment of French Cakes, Macarons, baklava and more!
Besides their amazing baked goods they also have in house and made to order, meat, spinach, and cheese pies. Their wide variety of assorted baklava gift boxes can be shipped anywhere in the US too!
Pay them a visit to satisfy that sweet tooth, from a catered event to the perfectly decorated wedding cake, So Sweet is the place to find a dessert that is sure to be one of a kind. Open daily 9:00 am to 9:00 pm.
Libby's 17 Second Cookies are all homemade with high quality ingredients. Owner, Libby, bakes them out of her home and is licensed under the Ohio Cottage Law.
Intrigued? Here is how she does it! She bakes them, cools them, individually wraps each delicious treat, and then freezes them in packages of 6. So yes, when you get your cookies they are frozen. She stands by her amazing treats saying, "Trust me, you will love them!".
They are big, thick, dense cookies and all you need is a microwave. You can buy by the 1/2 dozen or dozen and on Fridays she conveniently will post what will be available for the weekend HERE. All treats are on a first come first serve basis, so the early bird gets the worm on this one! Delivery is also an option for an additional charge, otherwise a pickup location can and will be discussed.
Toledo's Bakery Unlimited was established in 1989, by owner Scott Nugent, the third generation of bakers in his family. From doughnuts to cream puffs, specialty cakes to homemade desserts, Scott has been satisfying Toledo's baked good cravings for over 25 years.
Bakery Unlimited is a full service, recently remodeled bakery, with two locations in Toledo. They supply homemade baked goods to both retail and wholesale customers, including hotels, grocery and retail stores, as well as major entertainment and sporting events throughout Northwest Ohio!
Bakery Unlimited takes pride in their homemade, old fashioned baked goods made from scratch daily. Using only the finest ingredients, and original recipes passed down from generations making some of the Toledo area's finest baked desserts for decades. Some of their signature baked goods include Hinkle's Bear Claws, eclairs, cakes, pies and more. They also feature seasonal items for all holidays, including the world famous, homemade paczkis.
So, is your mouth watering yet? Stop out to try these amazing local establishments today and tell us in the comments some of your local favorites. Happy Sweetest Day from Danberry Realtors!
Written: Oct 16, 2017