Operation Spring Break – Planning Your Trip / Packing
Spring break is quickly approaching, and you are likely counting down the days! You want to look and feel your best while on vacation, but most importantly, be prepared. This makes for a stress-free trip. Below is a list of pre-spring break tips to help you prepare for your upcoming vacay.
Booking a Hotel / Confirm Your Reservation
Spring break is typically a week long escape from reality. Before you start getting too excited for your trip, you may want to book a hotel or any accommodation for your family or friends. Nothing cuts into your budget more than booking lodging. Make sure to plan ahead to receive the best rates. One great hotel booking website is Booking.com, which gives you the ability to funnel down your search so that you find the suitable accommodation for your trip! Once your reservation is made, the work is not over. Don't forget to confirm your reservation before leaving on your trip!
Body Prep
The thought of being in a swimsuit or trunks at the beach may make you want to visit the gym more than usual. Recommendations include eating clean in the weeks leading up to your vacay and increasing the rate of your cardio. Realistically though, no one will judge if you aren't at your top physical performance. However, you feel most comfortable is all that matters! To help prep your beach body, you can download a free fitness app such as PEAR Personal Fitness Coach.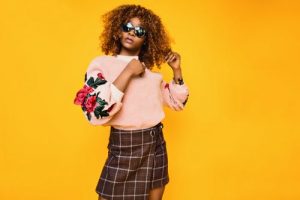 Plan Outfits Ahead of Time
One of the last things you want to do while on Spring Break is worry about what to wear. Waking up to an outfit already put together is included in having a great start to your day. We suggest having a couple outfits prepared so that you don't have to stress when you could be out on the sand or with your friends out on the town!
Browse Swimsuits Online
Being away at school and work can make it difficult to hit up the closest mall. Swimsuit and swimming trunks come in handy when it comes to visiting a warmer climate. Sometimes, the local mall may not always have great options available at this time of the year. Online shopping is can be an essential method that will give you access to a wide catalog of swimsuits. You can find these shops by following different boutiques on Instagram and other social media platforms. Don't forget to start shopping ahead of time so your finds have time to ship to your house before you leave! Check out boutiques that offer affordable swimwear such as Shein and ZAFUL!
Foodie Fun
Creating a budget is a key aspect of managing vacation costs. It is easy to forget how much it will cost to feed your family or group of friends for a week or longer. According to RewardExpert.com, food accounts for more than 25 percent of total travel expenses. Overspending on restaurant dining can quickly obstruct a travel budget. Food can be more expensive than what many realize, especially when you are in vacation mode and wind up dining out for every meal. Perhaps enjoy a few meals out at a restaurant by offsetting that expense with prepped meals at your hotel or vacation rental.
Budgeting for Adult Beverages
Another easily overlooked travel expense can be alcohol. You can run into high mark up prices on cocktails, wine and beer at restaurants, bars or on your cruise ship. You can avoid the extra expense by stocking up on alcohol from the local supermarket or convenience store. You can always enjoy a few drinks in your hotel room or condo rental. You could also speak with your hotel representatives to see if there are any happy hour specials going on nearby.
Extra Entertainment
It's spring break! Therefore, it is natural to want to see and do as much as you can to make the most of your trip. Booking events everyday will quickly drain your travel budget. Lucky for you, there are plenty of ways to save yourself money without missing out on fun. Research the internet for travel books for events that your family and friends are the most drawn to. Look for free activities, such as visiting the beach, or exploring the attractions of the downtown city area. If you want to learn more about a city's history or attractions, you can print free guides at CityWalkingGuide.com.
Airport Essentials
Focusing on booking the cheapest flight that they can, travelers often forget to look into how they'll get to and from the airport. If you do not plan ahead, you will find yourself stuck with limited options that will cost you time and money. Typically, there are trains and buses that can offer great value, but an Uber or Lyft will definitely save you money and time!
Mobile Data and Social Sharing
Spring break is filled with lifelong memories. You may want to document the trip and post on your social media. Those who don't pay attention to their data usage could get charged with extra fees. You can avoid additional costs by turning off your pop-up notifications and turning on the Wi-Fi locator to find free hotspots wherever you are! You want the memories you post to capture attention. When editing your photos, consider free trendy photo editing apps such as PicMonkey and Facetune 2.
Spring break can be the great time to de-stress and make memories with friends. When using these tips, we hope that it contributes to your breathtaking experience. It is understandable that you can get caught up in the heat of the moment when you're having the best time of your life. Just remember to be safe, have fun, and don't forget the sunscreen! Visiting a new place or an old family favorite? Let us know where your trip is in the comments down below.
Written: Mar 1, 2019